DESIGNED IN COLLABORATION WITH STEFANO FUSANI.

Design has become a true form of contemporary language, breaking down the barriers between architecture and art, and straddling the two disciplines. Designers now approach traditional production techniques by readapting them to a contemporary aesthetic and at the same time enriching them with an experimental vision, thus transforming them into tools for innovation. The re-appropriation of these classic production processes has formed a discipline in which ancient crafts are reinterpreted and adapted by contemporary designers to modern socio-economic dynamics.

"Dissonant Classicism " is a performance project that stems from breaking down the value traditional techniques have within the world of the arts, both applied and plastic, in the current production of a design piece. Having been invited to the Athens Design Forum, we took as a study case one of the most exploited examples in contemporary Greece, the Classical Ancient Temple, focusing in particular on the Zeus Temple of Athens, located approximately 500m south-east of the Acropolis.

After a very concise visual research, we decided on four objects to reproduce during our performance.
This first step called ''the Extraction," consisted of selecting a series of objects from the Temples and decontextualising them, repositioning them in a new and unfit environment, an Industrial Archeology that was also the location of the performance itself.

The second step concerned the choice of craftsmanship. We needed a craft that belonged both to Ancient Greece and to our practice and that could be used during the performance. Stucco is a technique used for covering pillars and walls in Greek Temples and it was perfect for our needs. We adapted the technique using it in a personal way; the "stucco" is no longer plaster, and the base is no longer stone walls, but contemporary materials, such as polystyrene as a base, a resin-based plaster mixed with local sand as covering materials.

The action of producing these pieces live, being able to interact with viewers while working, is the fundamental aspect of this project. A way to bring the making-off closer to the people while investigating new production processes. "Dissonant Classicism" is concerned with the conceptualisation of an object and the action of creating; it is about the performance, not the final form achieved. In this way, old and new techniques are fused with different visions and aesthetic needs, material studies and possible applications, reflecting not only on functionality but also questioning the aesthetic values and perceptive standards regarding the production of an object.
A working methodology that goes beyond the products, and opens up space for a discipline that aims to encapsulate its context.

Materials; Various Materials
Media: Live Performance
Years; 2021
Object Typology; Props
Crafts; Mixed Media
Photo courtesy of Petros Toufexis
Commissioned by the Athens Design Forum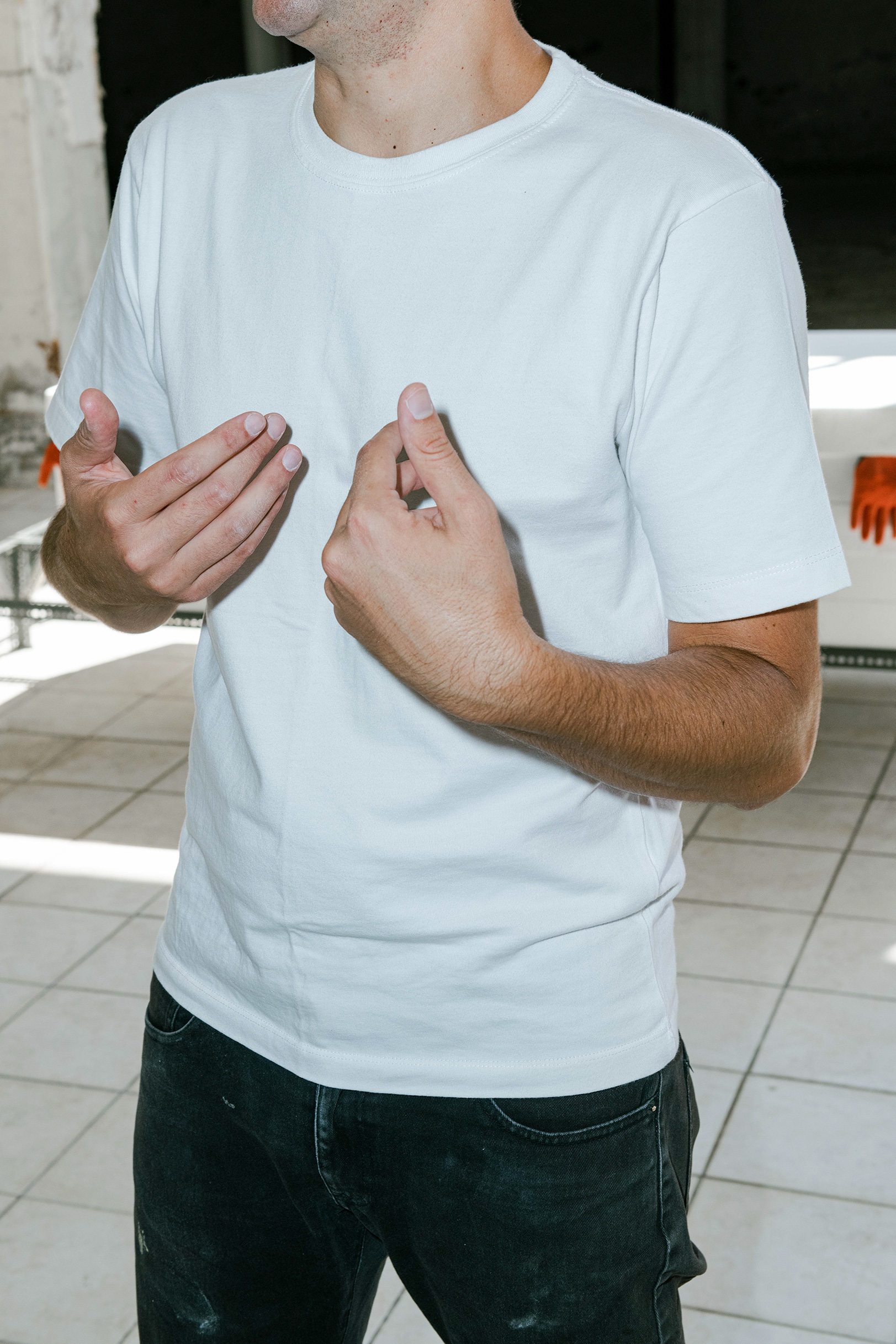 TELLURICO / PERFORMANCE / EXHIBITION
/ ATHENS / DESIGN / FORUM / PROPS / COLLECTION