"Ollain" is the latest collection of Tellurico, only available online. The first part of the series was launched in November 2020 and is composed of three sides tables: S, M, and L.

The object is part of a larger research that Tellurico Design Studio has been developing for a few years, which is about how to apply traditional crafts in contemporary design. In particular, the "S-Side Table" was created by re-proposing the ancient technique of ''Stucco'' where levels on levels of S.C.M. (Special Composite Material) are applied on a primary volume, to create a solid and functional object.

Handcrafted by Tellurico throughout the re-interpretation of the Italian craft called ''Stucco''. The "S-Side Table" has a contemporary design aesthetic ideal for a contemporary design house. The main material that the "S-Side Table" is composed of is S.C.M., a unique material developed within Tellurico Laboratory. It is a composition of recycled processing waste, binding, and pigment.

The "S-Side Table" follows under the umbrella of the so-called ''Functional Sculpture'' a limited-edition iconic object which performs a precise function.

This piece is fully customisable in form, function, and colour. Based on this design different pieces can be developed accordingly to the client's request.

More information here.
Materials; Special Composite Material
Years; 2020

Typology; Furnitures
Crafts; Contemporary Stucco
Available for sale 1st Dibs
Photo Courtesy of Tellurico's Archive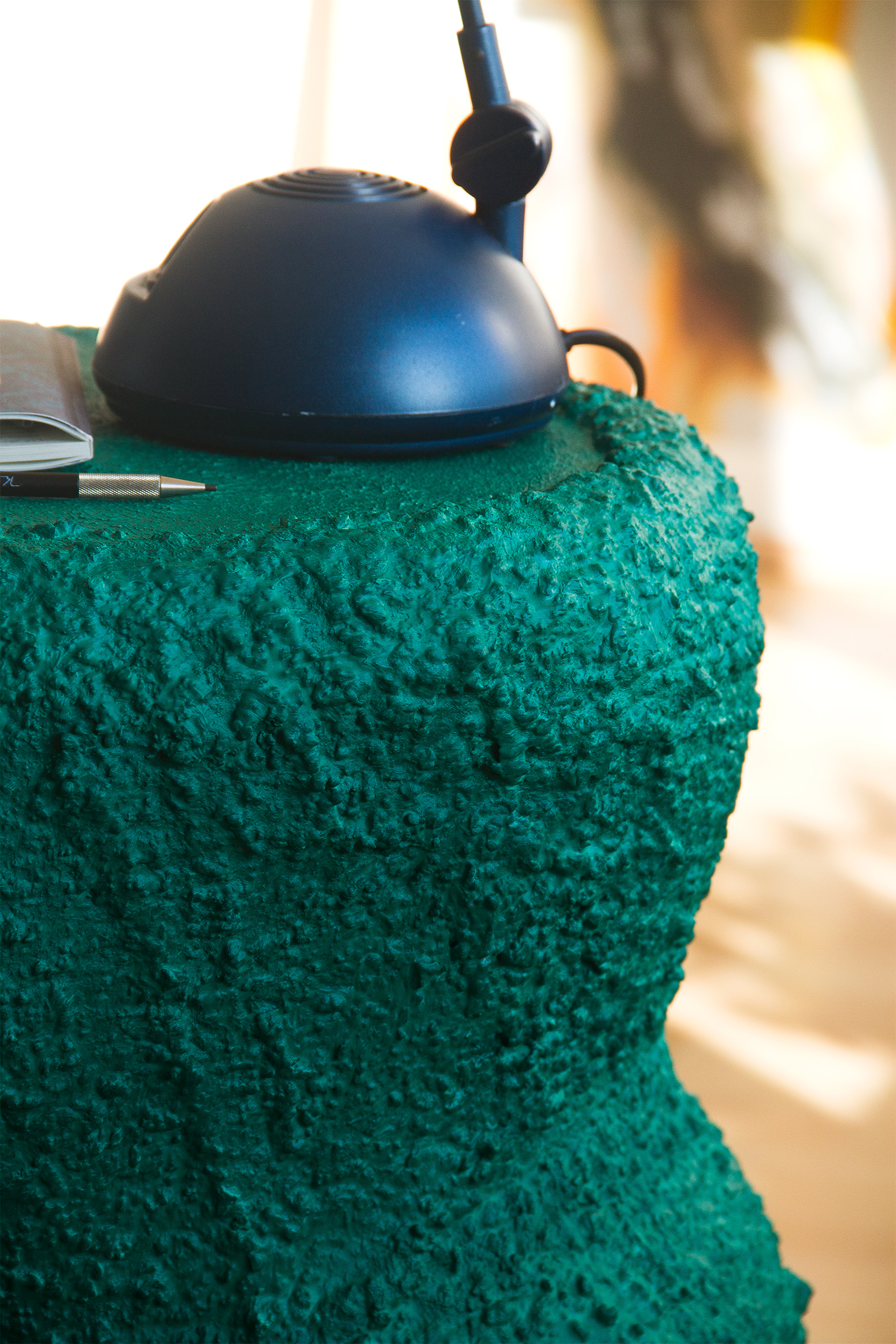 - ALL RIGHT RESERVED - TELLURICO© 2021