On the 11-02-1994, by order of the Italian Cabinet, a waste emergency was declared in Campania, a southern region in the Italian territory. The entire waste chain was put under the administration of an extraordinary Government Commission. Expected duration, 10 Months.

18 years later, the situation was unchanged.

The commission was created to investigate illegal industrial and city waste disposal, a result of relations between southern criminal organisations, northern Italy businessmen and corrupt politician; but due to the scale of emergency the same criminal organisations that had been part of creating the problem, found a way to infiltrate the contracts given to solve it.

Illegal landfills proliferated, and 5 million "eco balls," waste cubes compacted to be burned in an incinerator, were considered not up to standard to be processed, and stand to this day in ''Masseria del Re'' in the suburbs of Naples. Meanwhile, politicians and the media directed public opinion blaming the problem to the incivility of the Neapolitan people.

In 2012, the waste emergency was brought to an end, but the local soil remains to this day contaminated by industrial waste that poses severe health risks.

The Unchecked Chain is a multi-channel video installation which shows the complexity and the absurdity of the emergency waste drama. The idea is to create almost a feeling of confusion in the spectator, by juxtaposing often contradictory footage of politician's statements, people involved in the business, the illegal dumping and the deep geographical change in the fields outside Naples, without a clear overview to explain the problem.

Through this research-based project, I hope to raise questions on waste as the final link of a social chain symptomatic of unbalanced power dynamics between territory, corrupt industry, illegal organisations, media, and the will of the few above the need of an entire community.





Materials; 6 Video Channels (5 Screens + 1 Video Projection)

Years; 2019

Typology; Video Installation

Realised for GeoDesign Exhibition at Van Abbe Museum
Curated by Martina Muzi & Joseph Grima

Commissioned by Design Academy of Eindhoven
Video Editing: Gabriele Mariotti, Francesco Pace
Cameramen: Luca Baylon

Photo courtesy of Tellurico Design Studio
- INSTALLATION VIEW -
- DETAILS VIEW -
- DRONE VIEW -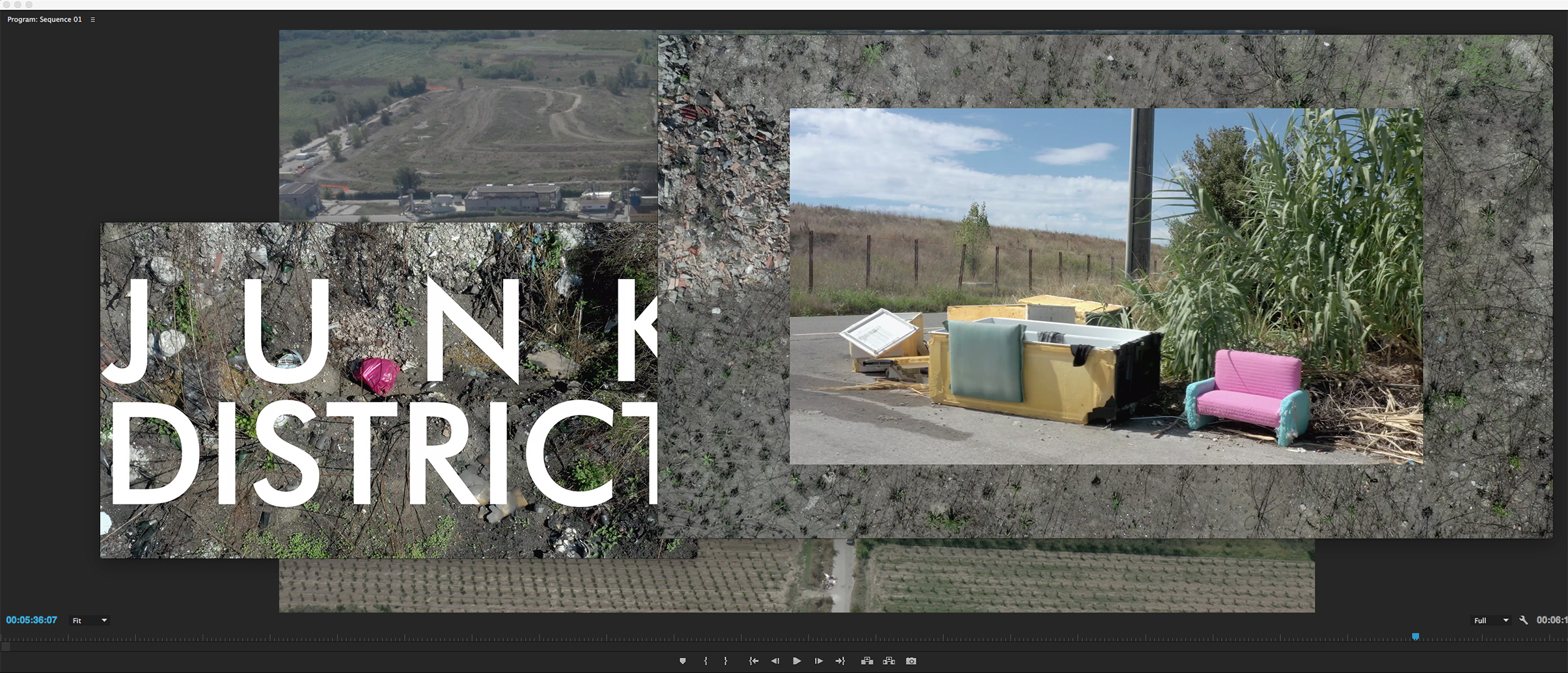 VIDEO INSTALLATION / VAN ABBE MUSEUM / GEODESIGN / TELLURICO / DAE